Posted by Matt Rice on Jun 14th 2022
Co witnessing can be used to refer to the relationship between an optical sight and the iron sights of a firearm. Co witnessing a sight is a situation whereby the optic's red dot lines up with the iron sights.
It is normally used in reference to the establishment of your irons height-wise in comparison to your red dot. Many guns have fixed iron sights that do not change in height.
There are two types of co witness sights: absolute and ⅓. Which may be called 100% co witness and lower third, respectively, which are the best-suited co witness sights for various conditions. It is up to you to choose which type is most suitable and agreeable with your shot.
The two can be differentiated by the amount of iron visible through the optic.
Comparing Absolute and Lower 1/3 Co-Witness: A Practical Guide for Shooters
Absolute Co Witness
Absolute co witness is a circumstance whereby the iron sights, if correctly aligned, stay at the center of the sight's optical tube. When utilizing absolute co witness, the iron sights cover almost all of your sight picture via a red dot sight. They are just about in line with your reticle but slightly above it when working with a chin weld.
From our own firsthand experience, we've found that by utilizing absolute co witness, you can maintain a harmonious chin weld between using your iron sights and your red dot. Things become a little easier for you if you train for long using a red dot with a single chin weld.
The other positive is that optics can be attached lower, which will reduce the total profile of your rifle. An absolute co witness guarantees that using a specialized front sight will be easier. Front sights with specialized tips, for example, are not complicated to use because you can see the full-size tritium vial.
Absolute co witness gives you 100% of the iron sight available through your red dot. Absolute co witness provides uniformity between the iron sights and the red dot, and the optic is also not far from the bore.
You can easily adjust in case you lose power in your optic, or there is a sudden change from a darker to a brighter environment. You can adapt to change faster since there are no realignments.
1 3 Lower Co Witness
Lower ⅓ co witness is a state whereby your target and your iron sight are slightly lower than the red dot. A lower ⅓ co witness requires a taller optic mount; however, it is only a few millimeters more. It will demand a few alterations from a heads-up position to a lower chin weld to enable switching from the red dot to the iron sight whenever necessary.
Through our trial and error, we discovered that you will have to practice if you are applying a lower ⅓ co witness. The major benefit of this design is that it is not mandatory to utilize flip-up sights. However, if your platform needs fixed sights (a good example is the AK or Scorpion), it will be mandatory to use fixed sights. This will also apply to guns utilizing FSBs.
While operating the lower ⅓ co witness, you can apply the irons 24/7 without flipping up the sights. It has added convenience when used with a well-known ear protection device such as the Peltor 500s.
When applying the lower ⅓ co witness sights, your sight is less cluttered, leading to better visibility. It assists in quicker target identification. You also get a comfortable neck positioning leading to a potential reduction of muscle strain.
Deciding the Best Co Witness Sights for You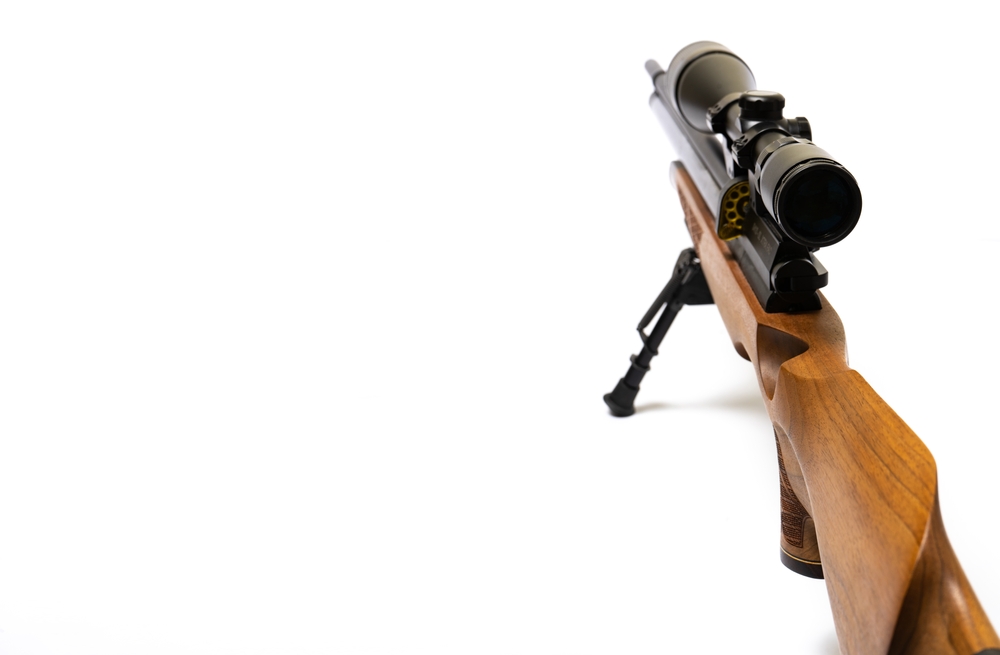 When choosing a suitable co witnessing sight, our findings show that you must first understand your needs. The best option will rely mostly on your preference and shooting technique, but it is also paramount that you match your co witness sights to your firearm and how you use it.
In the case of an AR-15 that has flip-up iron sights, it is advisable to use an absolute co witness setup since it will allow you to flip up your sights quickly when the need arises. If your iron sights are fixed, a lower ⅓ co witness is better suited for increased vision. These instructions are not mandatory, but they can help you get a better aim and a clean, specific shot.
If your firearm does not use iron sights, co witnessing may not be considered. However, you can still opt for an absolute co witness sight configuration for your optic. This is due to the fact that the riser is of a level mounting height; therefore, the red dot will be at an adequate distance from the bore per the design of the AR-15.
Setting Up Co Witness Sights
Drawing from our experience, setting up a co witness sight for your firearm requires you to consider a couple of things before beginning. First, you need to zero your sights and get them positioned. If you are applying a lower ⅓ co witness sight and need to change to absolute, you should utilize a riser mount that is capable of assisting you to lower the optic to the level iron sight height.
Here are some suggestions you can apply to get started, but you are allowed to make a few adjustments to suit your specific demands.
Start by zeroing your iron sights with the optic off.
Verifying visibility: If not already done, install the optic and ensure that you have your desired sight picture through it.
Testing your aim: If you want to confirm that everything is prepared, and on target, you can fire a few rounds downrange to affirm that your zero is accurate.
Aligning optics with iron sights: When you are sure that everything is according to your pennant, you can retrieve your preferred sight picture, turn on the red dot and then level the reticle with the iron sights.
Confirmation and firing: Finally, you can test-fire to confirm your zero using the red dot, and if there is an issue, you can make the required adjustments.
Co witness is important, especially when your red dot runs out of battery. It is critical to know where your red dot lines up in relation to the iron sight on your firearm. Even when you are in a fix, you can still aim accurately through your iron sight by knowing how your red dot was lined up.
Article Written By Matt Rice, Owner Operator of OZARK ARMAMENT Matt Rice is the founder and owner operator of OZARK ARMAMENT. He started the company in 2016 with a vision to bring quality, affordable firearm accessories to every person who wants to improve their shooting experience. With his dedication to providing old-school customer service and his attention to detail in the development and manufacturing of gear, Matt has helped OZARK ARMAMENT become a respected name in the firearm accessories industry.